Medieval Students, Marble Relief from the Tomb of Giovanni da Legnano, 1386 (Museo Civico, Bologna)
Study abroad is at the forefront of many discussions about the state of education across the world, its goals, and its future. With the richness of experience and learning that is inherent in leaving the confines of one's home environment and experiencing a potentially very different cultural reality, it is no wonder that study abroad continues to occupy a space of increasing interest for educators and students alike.
We tend to view the trend of students traveling for their studies as a more "modern" one, but perhaps less known is the historical context from which our current educational culture of study abroad arises.

Dr. Michael T. Tworek and Dr. Joseph Stanley were able to shed some fascinating light on this subject during a presentation session at this April's Spring Conference of the Boston Area Study Abroad Association hosted at Simmons College (full article here). The session, which was recently voted "Best of BASAA" by the conference attendees, was entitled "The History of Study Abroad: Past insights and modern implications," and explored the findings of Stanley and Tworek's research into the rich history and roots of the practice of study abroad within Western culture, from as early as 600BCE.
Key Takeaways
Study abroad is not a "modern" phenomenon: Transcending local geographic borders in the pursuit of knowledge has been around since the dawn of humanity. Some of the earliest "international" academies were founded in India as far back as the 6th-century BCE, including Taxila and Nalanda, and continued to find expression at the academies of Plato, Aristotle, and the renowned Library of Alexandria (Egypt) during antiquity. The first "universities" as we understand them today originated in Bologna, Paris, and Oxford during the High Middle Ages (c. 1100-1200) and enrolled students from a variety of European "nations" including modern-day Germany, Austria, Poland, Denmark, and Holland.
The parallels are sometimes striking: Faculty and practitioners today often like to quip that millennials are "lazy" and often "misbehave" when abroad. However, an extract from a statute passed under Roman Emperor Valentinian in 370 CE offers striking similarities with the same "Code of Conduct" our students are expected to adhere to when overseas (bereft the violence, of course!):
"All who come to Rome to study must…present their passports to the Justices of the peace who have given them leave to travel. Its officers must look to it that they all behave well in society, being careful of their good name and the company they keep, not going to the theatre too often, nor sallying out to wine parties at a late hour of the night. Furthermore, if anyone's behavior shall have been discreditable to the interests of learning, we hereby give our Ministers authority to whip the offender publicly and put him on shipboard at once, and send him home without delay."
Lessons from the past: Pre-modern education abroad was an almost exclusively male endeavor that lacked diversity. However, there are still a number of important takeaways we can glean from our European predecessors. For one, "employed" study abroad alumni were the chief protagonists in promoting study abroad and cultivating interest among prospective students – primarily through highlighting the career opportunities such studies afforded. Although our "recent returnee" undergraduates certainly help galvanize interest, the field would benefit from leveraging the voice of industrial and political leaders who profited – quite literally – from international study.
Nationes (student nations) as Critical Sites for Study Abroad: Nationes were critical to study abroad during the medieval and early modern period. They were legally-recognized bodies that represented foreign students to the civil and university authorities during the medieval and early modern periods. In the Italian peninsula, these groups were student-run and could include anywhere from 3 to 70 members. Nationes provided services like networking and friendship with other foreign students. Nationes recreated the cultural and religious life of the homeland away from home. They also enabled contact with local professors as well as provided assistance with living quarters, protection, and legal representation.
Nationes and Cultural Immersion: Nationes served as gateways for cultural immersion. Nationes included students from northern Europe like France and Poland but also ones from Florence, Bologna, Rome, and Venice, as Italy was not a unified country yet. Greeks from the Ottoman Empire were also present. In such an environment, nationes encouraged encounters with the cultures and languages of other foreign students from across Europe and beyond. The most popular and diverse university in the sixteenth century was Padua, which allowed Catholics and Protestants to study there as well as in certain special cases Jews and women. Cultural immersion went hand in hand with instruction.
Nationes and Career Integration: Nationes offered career integration for foreign students upon their return home through instruction and alumni. Lectures and disputations played important roles in equipping students with knowledge and skills in law, medicine, rhetoric, and theology. Also, private lessons with renowned professors like Galileo Galilei enabled what was at the time cutting edge learning. The main language of instruction was Latin, the lingua franca of Europe at that time, but local literary academies offered opportunities for foreign students to learn the vernacular in certain cases. Each of these aspects fostered closer ties with alumni from the foreign students' home country in two ways. Firstly, foreign students came to share the cultural prestige of these educational experiences with alumni from their home country. Secondly, in many cases, these alumni had financed the studies of these students at their alma mater with the expectation that they would come and serve them at court after their studies.
So it would seem that the tradition of students venturing out into other nations for the purpose of education is not so new to our Western culture after all. While the number of students able to afford an international education experience in our modern day is certainly much higher than in the historic times we've explored, it turns out that a lot of the factors that make study abroad both challenging and rewarding are not so different now than they have been for centuries of Western civilization.
The benefits in favor of studying abroad have always involved the goal of attaining a richer human experience than the less traveled scholar, thereby opening up professional and political opportunities that would otherwise be beyond the domestic student's access. Embarking on the trip itself has always required some expense for the student to consider, whether paid through third-party patronage or personal funding. Perhaps less so now than in the past, safety while traveling is always a concern as there is some vulnerability inherent in traveling outside of the confines of one's home and its familiar support systems. We see demonstrated in the tradition of the Nationes the need for a group identity even in the midst of travels far from home, and though technology has done much to close the gap between the traveler and home today, the supports inherent in the Nationes system might be likened to various ways in which contemporary international students cope with culture shock through the founding of international student clubs, associations, or even fraternities.
More and more students today are able to access some manner of international education, thanks to technology and growing global affluence. It is amazing to discover how the trend of studying abroad has in fact blossomed from a rich history that is many centuries old.
---
About the Presenters
Michael Tworek is a Lecturer on History and Literature at Harvard
University, where he also received his PhD in History in 2014. His dissertation examined the history of study abroad, focusing on the academic peregrinations of Polish students in Italy, the German lands, and France during the sixteenth century, as a means of rethinking the intellectual and cultural geographies of early modern Europe. He has published on the history of education, Renaissance humanism in Central and Eastern Europe, and Polish-Italian literary exchanges in the early modern period. More on Michael is available on his Harvard scholar profile page. Connect with him on academia.edu and follow his latest work on Twitter @MichaelTworek.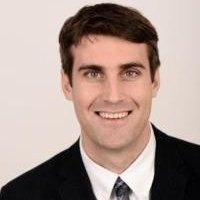 Joe Stanley is the Director of International Programs at Simmons College. His research interests include European urban studies, intellectual history and politics, as well as pedagogical approaches to international education. He holds a Ph.D. in History from Binghamton University (SUNY) and has published in the NAFSA Review of Global Studies Literature, Life After Study Abroad, and CAPA's Occasional Publications. You can follow Joe's research on academia.edu and he can be reached at joseph.stanley@simmons.edu.
---
Bibliography
William Hoffa, A History of U.S. Study Abroad: Beginnings to 1965. Forum on Education Abroad, 2007.
Antoni Mączak, Travel in Early Modern Europe, 1995.
Hilde de Ridder-Symoens, ed., A History of the University in Europe. Vol. II: Universities in Early Modern Europe (1500–1800), 1996.
---
Written content contributed by Joseph Stanley and Michael Tworek
Introduction, conclusion and editing by Andrew Simenson